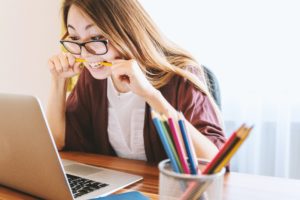 Working is an excellent way to pay for a college education. But, having a job can be challenging because studying is also essential for a college student. So what is the best solution to earn without risking school? Ever heard about freelancing? It's a good side-hustle since one doesn't need any major experience to apply for freelance jobs.
In this digital generation, part-time jobs have never been more accessible.
Advantage of Freelance Jobs for College Students
Choosing the right freelance job gives flexibility for college students. Freelancers have the freedom to select clients, control workload, and be independent. Thus, it allows college students to do working student jobs while balancing their time in school.
How exactly? Let's magnify.
1. Freelancers have the autonomy to select their clients and projects.
As a college student who needs a balance between work and school, freelancing is the best solution. You can find projects, decline, or accept the terms. It's the most flexible job you could find.
However, a college student with no experience can face challenges upon searching for their first projects. The biggest challenge would be building up the courage to do freelancing itself.
2. You control your workload in freelance jobs.
Students need time to study. They have examinations, projects, and extra-curricular activities to work on. Compared to working in fast-food chains and coffee shops where the management provides you a schedule, freelancing allows you to get a project or not.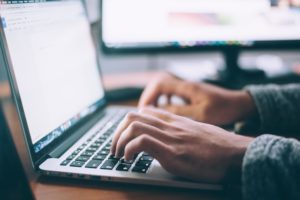 3. Freelancers are independent.
Do you prefer working alone? Are you not a team-person? The freelancing industry hires solo freelancers who can commit to the project. In most freelancing cases, you contact the client directly, unlike in a structured company where you have to sort it out with your manager first.
Bonus read: Having a dilemma between having a job or starting a business? This may help you decide. Check the article here.
9 Best Freelancing Jobs
Here are the 9 Best freelance jobs for college students:
1. Writer
Freelance writers produce articles, blogs, and other writing types for various clients. According to PayScale, they can earn an average salary of $23.82 per hour in the USA. It sounds like a good deal, right?
You can at least have a working phone to start this job and basic writing skill. If you pursue this freelancing job, you may also opt to use Grammarly and Hemingway to polish your pieces.
2. Photo editor
Got skills in photo editing? Photo editors can earn starting at $5 per image, depending on the type and skills. Upwork or Fiverr is an excellent freelancing platform to begin as a photo editor.
3. Video editor
Video editing is one of the most high-paying freelance jobs for college students. They can earn up to $75 per hour, depending on their skills and experiences.
Video editors should also have access to professional video editing software. An example is the Adobe Premiere Pro, which costs $19.99 per month for students.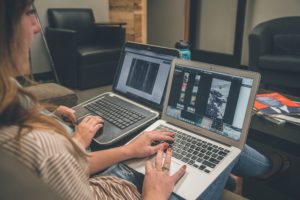 4. Video captioner
Familiar with YouTube subtitles? Video captioners can earn at least $0.45 per minute by typing the dialogue and describe the sound effects in a video.
A college student can email YouTube vloggers and offer video captioning services for their videos to get the job. Another way is to sign up for a freelancing platform like Rev.
5. Web developer
Web development is also one of the top high-paying freelance jobs for college students. Their job is to build a website (mostly in WordPress) and earn an average of $36 per hour.
6. Language translator
Fluent and knowledgeable in various languages? Translators can get paid $28.62 per hour, making it one of the best freelance jobs for college students in the USA.
7. Social Media Marketer
Many business owners are not knowledgeable about using social media. So, social media marketers' job is to apply the best marketing practices and gain excellent results. They can earn a standard rate of $25 per hour and are best for college students with a marketing background.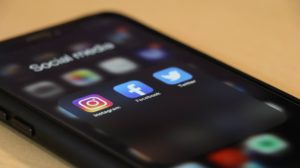 8. Teaching languages
Love and passionate about teaching? Teaching languages are in-demand online freelance jobs that can earn as high as $35 per hour. It only requires someone to be fluent in a specific language and willing to teach students.
9. Audio transcription
Audio transcription is another way to earn money with listening skills and a computer. Transcriptionists can earn around $0.30 to $1.10 per minute of audio transcribed.
Conclusion
These nine best freelance jobs for college students are easy ways to start earning money. While you're studying, freelancing jobs provide a good opportunity that can be started with a little requirement.
Sign up now at various platforms and apply for freelance jobs to start the journey!