Side hustles for introverted people can be hard to find. A side hustle where you don't have to talk to anyone isn't possible (unfortunately). But luckily, there are some that allow you to relax and not put yourself out there as much! What are the 4 best side hustles for introverts?
4 Best Side Hustles for Introverts
#1: Food Delivery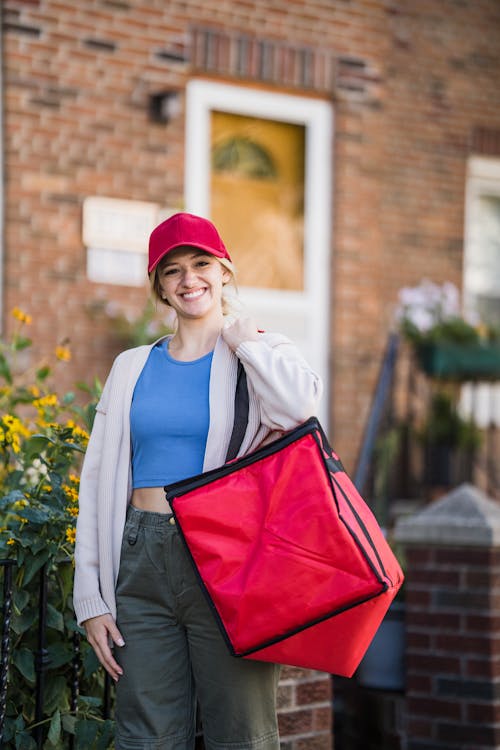 Food delivery is a great option if you find interacting with people to be exhausting and stressful. Yes, you still need to talk to people. But usually, it's only a few sentences per order! You simply get a notification from your phone with the order information, accept the order, drive to the restaurant, tell someone who works there the name of the order and then drop the food off at your customer's door! Super simple! 
Unfortunately, not every order is as simple. There can be some hiccups. It's possible that the customer requests you to call them when you arrive, which can be stressful for some people.
Sometimes the food takes much longer to cook than expected, so be prepared to text your customer with updates. Sometimes you may even be given the wrong address. Even though this is very rare, it can still happen.
Just reach out to your company and let them know what happened. They'll take care of it! Remember, if you're friendly, most of the time, your customer will be friendly too.
How much can you make for delivering food?
That depends on several factors: where you live (population), time of day, and your company. 
However, UberEats, Doordash, and Grubhub all have an average of about $15-$18/hour. But if you're delivering at a time when it's not busy, you'll likely only make about $6/hour. But if you deliver during busy times (lunch, dinner, and weekends) you can easily make $20-$25/hour. 
Some platforms, like Doordash, even give a bonus during busy times. You get base pay, then tips from your customer, and then a bonus if there is one! On holidays, the bonus can be up to $10/order!
If you have a car and love driving around while listening to music or a podcast, delivery driving may be the side hustle for you!
#2: Selling Clothes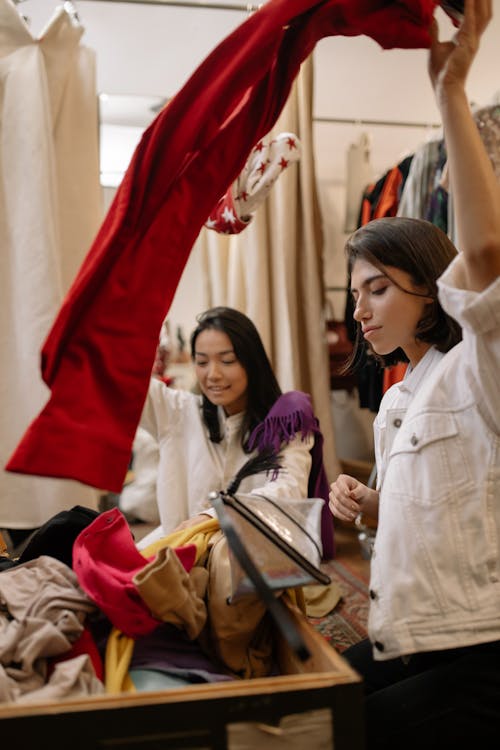 Selling clothes is not only great for introverts, but it also helps the environment! You can take your clothes to places like Plato's Closet or ThredUP where they price your clothing for you and it's a 1 day adventure, or you can sell them yourself.
Some great places to sell clothing are platforms like eBay, Poshmark, Mercari, and Depop. However, unlike Plato's Closet or ThreadUp, this isn't a one-and-done deal. You have to be active on the platform to see sales! But you can price your own clothing, don't have to deal with shipping, and not talk to anyone face-to-face!
When someone purchases one of your items, you are emailed a shipping label. You print it off, place it in a box, and then drop it off at your local shipping center. I personally like to schedule pick-ups from USPS so I don't have to talk to anyone during the whole process.
How much can you make selling clothes?
Just like delivering food, it depends. It depends on how many items you're selling and how new your items are. Be prepared for places like Plato's Closet and ThreadUp to not give you as much money as your items are worth.
They need to make a profit off your clothing too. To make a few hundred dollars with those places, you should give them mostly items that still have tags and about 25-50 items.
Places like Poshmark and Depop don't charge you to use their platform. However, they do take a percentage away when someone buys from your store (about 20%), so price your items accordingly.
If you're not active on these platforms, it's likely that you'll only make about $100/year. However if you're active (sharing and commenting), you can make a few hundred a month! Some people turn this into their full-time job and make over 6 figures a year.
If you have extra clothes you want to get rid of while making some cash, consider selling them.
#3: Dropshipping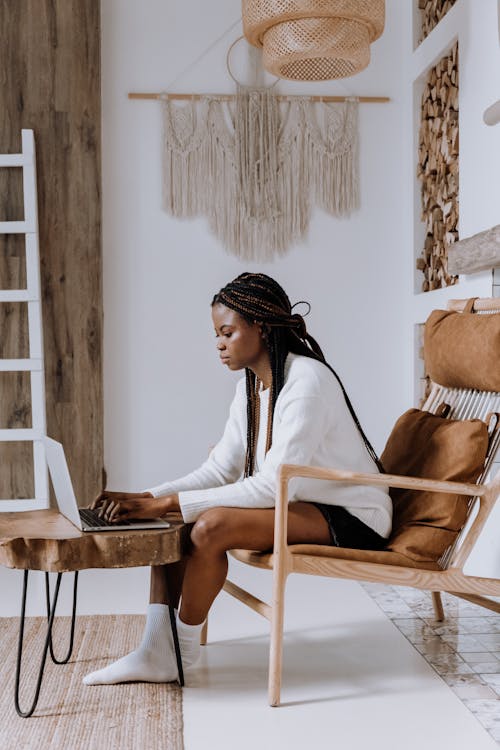 Dropshipping is another alternative side hustle for introverts, but you may not know what it is. Dropshipping is simply selling items but not keeping the inventory. Inventory is kept by suppliers like AliExpress and Alibaba.
You should create a brand including a website and social media accounts for you to market on. Shopify has great apps for you to include on your website, specifically for Dropshippers to make it as easy as hitting a few buttons when someone purchases from your website.
When someone purchases a product from your store, you're notified, then through apps on your website, you notify your supplier to ship to your customer, and it's as simple as that!
You don't have to talk to anyone face-to-face, but because you don't have the inventory, your customer service needs to be superb! Most dropshipping suppliers are international, so shipping takes nearly a month, and you can't vouch for the quality of your product, so be sure to test it before you sell it!
How much can you make Dropshipping?
As terrible as this answer is, it depends. Your marketing has to be excellent (ads, influencers, etc.,) and so do your products.
It takes a few weeks to see your first order, but some people are able to make over $100k/month by just hitting a few buttons on their computer! Others don't make any money, so be sure to do your research and find the right products before you open your e-commerce store.
If you're okay with devoting time to marketing and creating a brand while being an expert in customer service, dropshipping may be the side hustle for you!
#4: Digital Products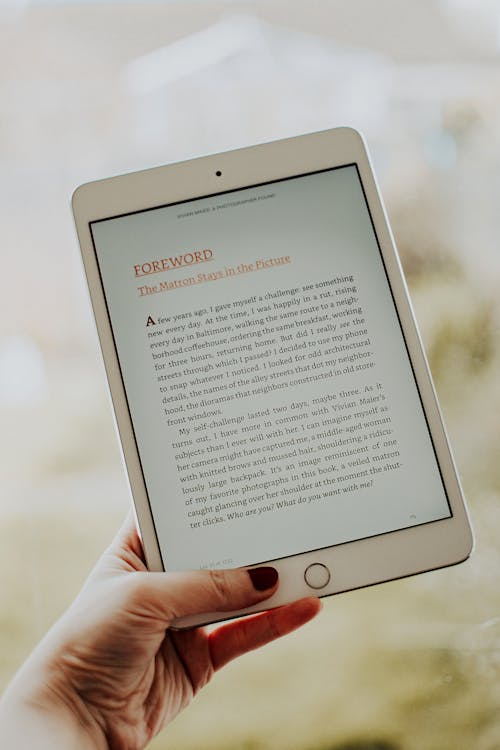 Here's another profitable introvert side hustle you should try — digital products!
Digital products are an amazing way to make money in your sleep while not talking to anyone! If you're creative, make a coloring book for kids! If you're really knowledgeable about a subject, make an ebook! There are tons of different products you can make for your skills, interests and audience.
You can sell your products on Etsy or Pinterest, but unfortunately it's not something you can just post and expect hundreds of purchases overnight.
You need to market yourself just like selling your clothes and dropshipping. You should create Pinterest, Facebook and Instagram campaigns, along with influencer marketing within your niche! Once you have that in place, you should start seeing some amazing results.
When someone purchases your product, it's usually immediately sent to their email, so you rarely have to talk to people while you make money in your sleep! The only reason you would need to email people is if there was a glitch or a mistake in their purchase.
Because it's given directly to them (no shipping involved), it's recommended to not give refunds when people don't like your product. This usually isn't a problem, but it happens so be prepared to have a difficult conversation with some of your customers!
How much can I make selling Digital Products?
As usual, it depends. It depends on how many you're selling, your niche and your prices. The great thing about digital products is that because they're rather cheap to make and you don't have to worry about shipping times or cost, the ROI (return on investment) is super high! Some people don't market themselves correctly and don't make any money. But others make $100k/month just like dropshipping!
If you're creative or an expert, try selling digital products!
Wrapping Up
Even though finding side hustles can be tough for introverts, there are many out there! Check out my free ebook "5 Free Resources to Make You $5k/month" so you can start making money from home! Some we already talked about, and some you may have never heard of. If you're wanting some more side hustle ideas, head over to strivehustles.com for inspiration!
You may also like: