Here I am, bored from the work-from-home setup but still enjoying the peace and the hassle-free workflow.
The quarantine worked like a charm and delighted the introvert me. I must admit, when the lockdown was declared, I'm one of the introverts quietly celebrating. But compared to now, I didn't know my work-from-home setup would take 2 years!
Now, I'm working at home since March 2020. I wished to not go back to the office, and boy it was granted. "Be careful what we wish for," as the saying goes.
Days pass and it was fun. But recently, I stayed too much in my room that I found myself too bored of staying at home.
With no will to step outside, I told myself, "I must do something else other than my work." And that's when I came searching for new hobbies to pass the time, and I wanted to share them with you.
In this post, I listed hobbies that bring out the creative side of introverts!
11+ Hobbies for Creative Introverts
What can I do as a hobby at home? What are good hobbies for introverts who need a new redirection from boredom? Well, let's get into it.
1. Crochet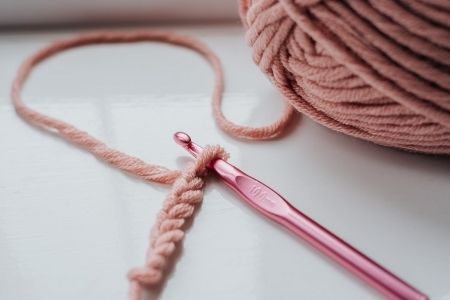 I had this point where I put my TV on crochet videos while feasting on my breakfast. I did that for a week and it was so satisfying to watch. How weird is that?
I'm not shy about it because my sister was into it, too. We watched together as the crocheters make cardigans, sandals, and amigurumi projects!
Even for beginners, we can imitate these projects and make simple patterns for hand towels, gadget cases, scrubbies, blankets, and scarves. With a little knack for colors and imagination, we can craft and make our own crochet projects. This is an appealing hobby idea for introverts!
To start crocheting, here are the essential tools for beginners:
Note: Yarn, hooks, and needles have different types and sizes. Before working on a project, double-check which yarn type fits your design!
2. Baking
Over time, I realized there's beauty in the trial-and-error journey of baking cookies. And other than cookies, it becomes more fulfilling when you learn more complicated recipes.
Truly, nothing beats the enveloping aroma of your bread – even making it extra special when you wrap it in cute packages for your friends. The best part? Of course, having to relax with a cup of coffee!
If you're interested in baking, these are the basic tools you might want to get:
Want to step up with baking? Learn from a renowned Parisian baker here! (Master Class)
3. Punch Needle Embroidery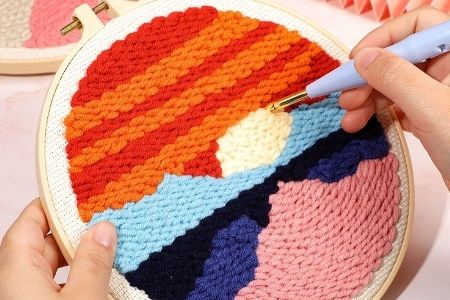 This one's surely captivating to watch and the outcomes are fulfilling. Unlike normal embroidery, Punching Needle is a faster and more satisfying way to create your colorful designs. Great for personalized rugs, wall decorations, and even for pillowcases!
Here's a punch needle kit you can check out. Great for beginners.
4. Sketching/ Portrait drawing
Portrait takes a lot of time especially when you're a beginner. It's talent + effort + patience. Even I, still am a beginner.
Thankfully, I'm surrounded by artistic friends and their works inspire me to try portrait drawing from time to time. With social media, they also easily connect to potential clients wanting a detailed commission drawing. 
But here is a little tip – you might want to start with the right materials early on. Not the expensive art materials, but some pencils that will make the sketching and shading job better. 
For portrait drawing, start with 6H, 2B, and 6B pencils. Or you can find a whole pencil set here.
The good thing with portrait drawing is that it's a skill that evolves and can be explored. I've seen my artistic friends who started with graphite, turned watercolor, and are now working with digital designs. Such skill evolves!
5. Polymer Clay Sculpture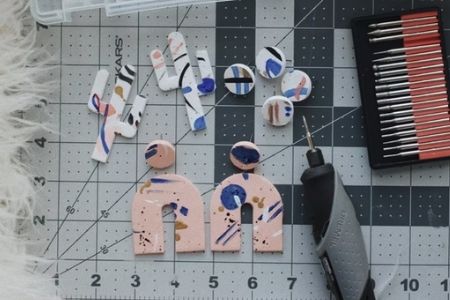 I really wanted to try this one – polymer clay. 
If you haven't seen it yet, many have started their businesses by making their designs – earrings, keychains, pendants – from polymer clay.
You design, sculpt, and bake the clay. Then, poof – there's an actual result right there. If you're crafty and imaginative enough, you can make great designs, even sculpt characters and accessories from this clay material.
Basic materials you need for Polymer Clay sculpture:
Polymer clay (assorted colors)

Oven

Sculpting Tools
Wanted to give it a try? You can start with a beginner set. Try this CiaraQ Polymer Clay Starter Kit.
6. Photography
The good thing is, you can start a photography hobby even in the corners of your home. But of course, you must have a camera of at least 18 megapixels. Plus some skill. 
Don't have DSLR? Don't worry. Phonetography has been popular nowadays. 
For home photography, you can get creative with:
Still-life photography

Crystal ball photography

Family photography

Food photography

Indoor photography

Macro photography

Pet photography

and photo manipulation
Wanna go in-depth with photography? Learn from a renowned chief photographer here.
7. Thread bracelets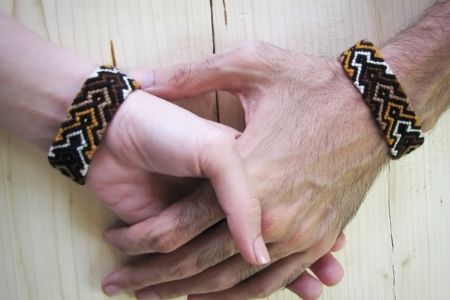 Ever heard of friendship bracelets? Making one would be another stress-relieving hobby for introverts. 
I did this in my childhood but only made one single pattern over and over again. But I was proud – even bringing my kit to school!
Now, I saw several videos – with more complicated designs – and it's so enticing. I may try to do this again. 
Thread patterns are not only perfect for bracelets, but also for other accessories that will add color and vibe to your fashion.
What you need:
8. Bullet Journalling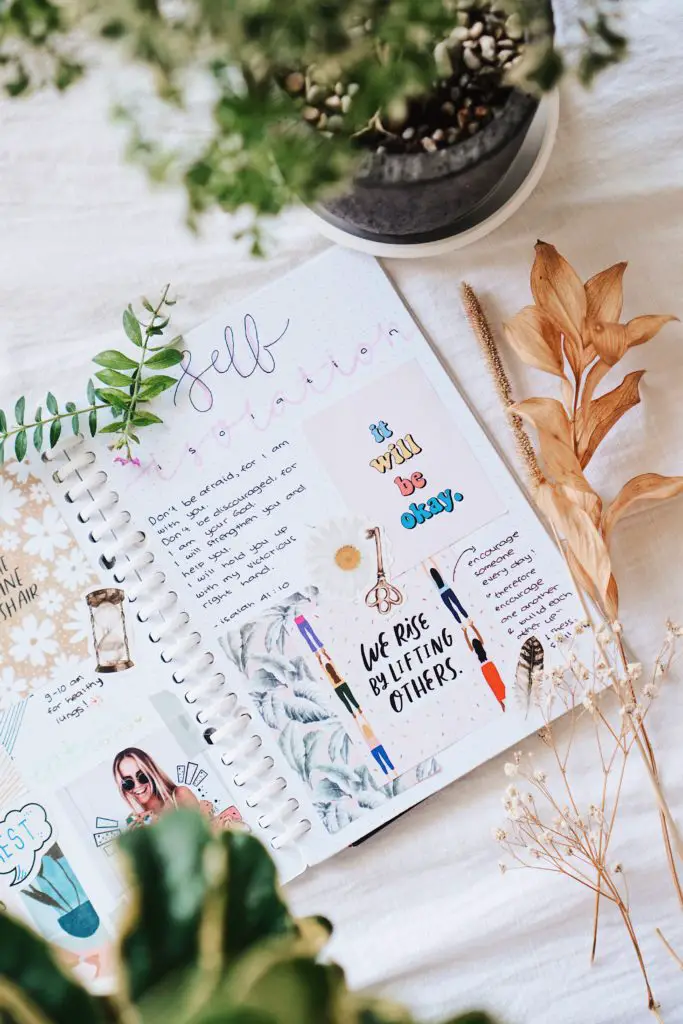 Ahh, another stress-reliever – bullet journalling. It's fulfilling to immerse yourself in your own creative bubble, especially when you're working on your journal. 
I sometimes ask myself why I spend so much time designing my journal. But well, the answer is simple. I enjoy it. It's even more gratifying when you have nice handwriting!
Bullet journalling has evolved to unleash one's creative side. It's almost like scrapbooking but much simpler and classy, and often expresses the owner's preferences, sentiments, and plans.
Here are the basic tools you need for bullet journals:
Journal Notebook

 (no lines, and 100 gsm thick paper)

Stickers and tapes

Stamps

Old newspapers or magazines

Colored pens
Or, to make things easier, there's a journal kit for you so you can start right away!
9. Blogging
The best hobbies for an introvert are those that support individualism – hobbies like writing.
Of all the mentioned hobbies, blogging ranks first in my heart. And why is that? It's because it's every writer's refuge to express their thoughts. With blogging, not only we can express ourselves but it also extends help to interested readers.
Do you want to start a blog as a hobby? I suggest you sign up on a writing platform such as Medium.
Medium welcomes every writer's experiences they wanted to share, poetry, and fiction. In the long run, if blogging grows on you, you can most possibly earn from it, too!
But first, you either create a free account, or become a member using my link here to have more engagement with your readers and other writers!
10. Gardening
Do you have a spot for gardening around your home? Growing plants requires patience, but with patience comes a "fruitful" result.
Of course, as someone who opts for value more than aesthetics, I suggest you plant vegetables in your home garden. Here are a few veggies beginner gardeners can start with:
Tomatoes

Broccoli

Bell peppers

Green beans

Kale

Garlic

Cucumber
Make sure you're planting fruits or veggies you're likely to eat, so the whole process pays off during harvest time!
11. Calligraphy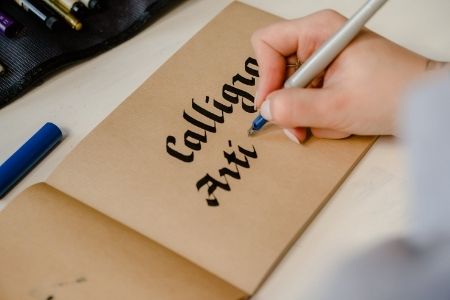 Is your handwriting the best in the class? Then you might want to level it up with calligraphy. 
Calligraphy is the art of designing letterforms. Visually – it's mesmerizing! Most calligraphers use varying materials – from plain black inks to using multi-colored mediums.
For beginners, you can start with calligraphy drills to imitate calligraphy strokes and have a hang of it. 
The tools you need? For starters, a pen and paper will do. You can start with calligraphy drills to imitate the strokes before jumping into buying and hoarding the calligraphy materials. 
But once you have familiarized yourself with strokes and techniques, you can follow up with the right calligraphy tools.
12. Outfit-making
Hobbies of introverts often surround creativity and channeling their imaginations.
How cool is it that while you're dealing with the noisy and busy world outside, you're doing some serious costume-making behind the scenes?
If you have a knack for crafts and sewing, planning out and making costumes can be a satisfying hobby. The world for outfit-making is vast, so you can find others who are also passionate about designing – and even wearing – these enchanting attires!
13. Learn drums
Music is everywhere. Every time I hear music, my body automatically taps at anything in the beat of the drums. 
I would also like to say guitars, but drumming has grown on me a bit so I'm quite biased here. No, I'm not a professional, but drums and Cajon are amazing! 
Every time you hear music, your body automatically taps anywhere. Never gets boring!
If you're like me – looking for new ways to stir my inner creativity, I hope this list helps you get one. These are some creative hobbies for introverts you can do, still in the comforts of your home.
Thanks for reading!
-M.Mathias
You may also like: