Valentine's Day is fast approaching. Do you wonder what your man wants as Valentine's gift? Because men often appear to be the practical types, some women conclude that they don't need anything fancy at all.
But truth is, men appreciate the simplest things their partners give. They are sentimental, too. That's why they also deserve the best gifts!
That said, what's the perfect Valentine's gift for him?
10 Best Valentine's Gift Ideas for Your Boyfriend
Here are 9 Valentine's gift ideas you can check out:
1. How about some whiskey?
Giving your man a bottle of wine and whiskey just shows how special Valentine's Day is. It's not only a sign of your love for them but also how you value the things that interest them. That said, you can give them good, soothing wine, a special whiskey, or even let him make his own!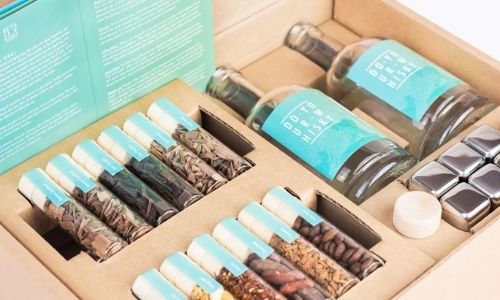 Make Your Own Whiskey. Check prices on Amazon.
2. Stir the kid in him
Men are often the practical guys. But one thing they won't say no to is receiving elegant gifts in the form of watches, accessories, and gadgets. Like the majority of men I know, they will always talk about their big version toys, gadgets, and gaming equipment. As Valentine's gift for your boyfriend, you can send him something to stir the kid in him!
Quality Bluetooth Earbuds, currently at $39.99 on Amazon.
Gaming Headset, currently $121.95 on Amazon.
3. Something that took you the effort
Men have a soft side especially when it comes to the person they love. They are sentimental and anything that took your time and effort will surely be kept and compiled. As you should know, men also keep a box, a bag, or a folder of the things you gave them. May it be letters, scrapbooks, paper roses, poems, or a photo collage.
Idea #1: Write him a letter.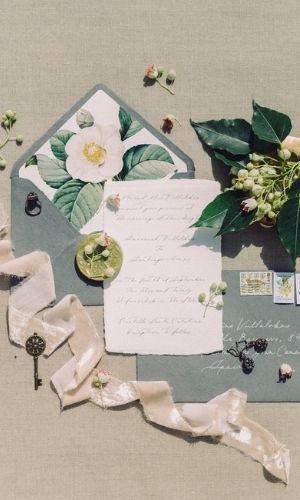 Try these stylish envelopes on Etsy.
Idea #2: DIY Exploding Photo Album Gift Box
Photo Album Gift Box, currently at $13.95 on Amazon.
Idea #3: Personalized Scrapbook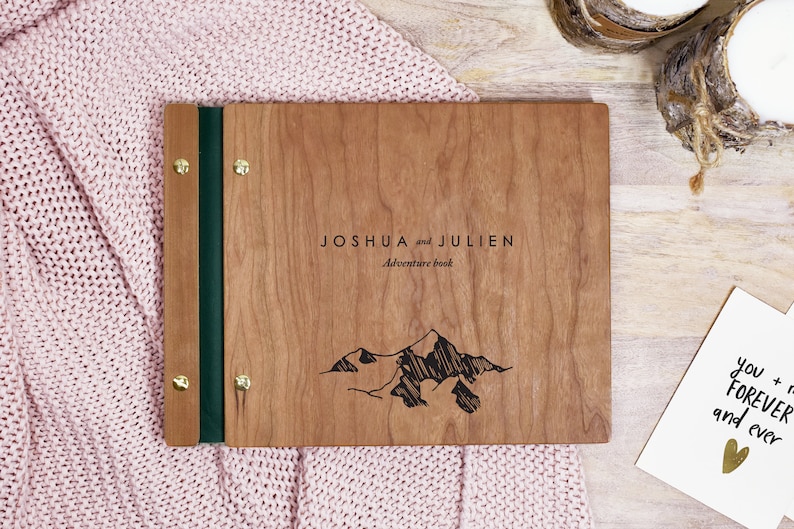 Personalized Scrapbook to fill up with memories. $24-$45 on Etsy. Check their designs here.
4. Accessories: A promise necklace or a watch
Why not give him an accessory he will always remember you with? As you know, most men love watches. But you can also give him more special accessories like a necklace along with a sweet, remarkable message.
Idea #1: Necklace
Promise necklace, currently at $35.99 on Amazon.
Idea #2: The Gift of Elegance – Watches!
Unique personalized wood watch (with engraving), currently at $55.99 on Amazon.
5. Something artsy
One of the best choices to commemorate your relationships is to transform your memories into art. You can either draw a portrait of you two. But there are also services that will help your gift look more extravagant and personalized.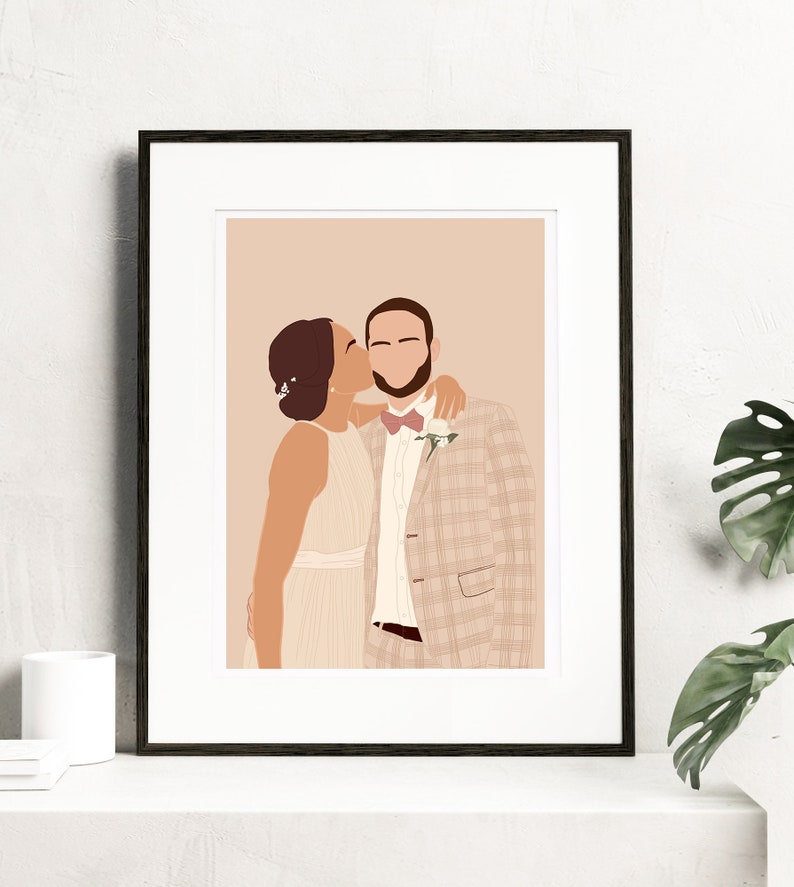 Faceless Couple portrait by ColeCreateStudios, ranging from $26-$47 on Etsy.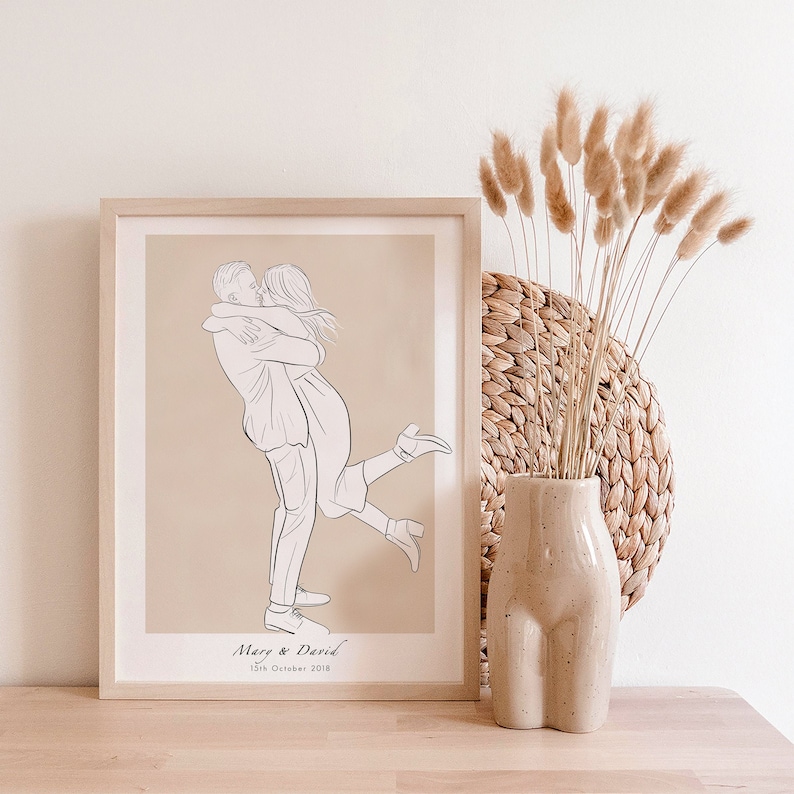 Custom Line Couple Drawing by GestuelStudio. Ranging $29-$84 depending on size.
6. Self-care, Beard care!
Some men aren't really into skincare and such. But you know they are the ones to take care of their beard! That said, you can gift him something useful such as a beard grooming kit.
Beard Care Gift, check prices on Amazon.
7. A meal never goes wrong
Many men don't really expect a gift from their partners. Usually, they are the ones who tend to surprise you and not you surprise them. But it's never wrong to make them feel special. You can make them homemade cooking and a movie night to make the occasion intimate and special.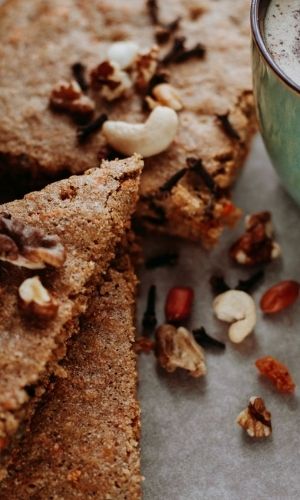 8. How about a jersey or cap from his favorite team?
If your man is into sports, then there would be nothing that will excite him other than JERSEYS! Yes, gift him a jersey or a cap from his favorite team. Whether it's a basketball team, baseball, or golf. Most of the men I know wear their baseball jerseys when they attend parties, stroll around, etc. It just never gets wrong and they're so happy wearing them.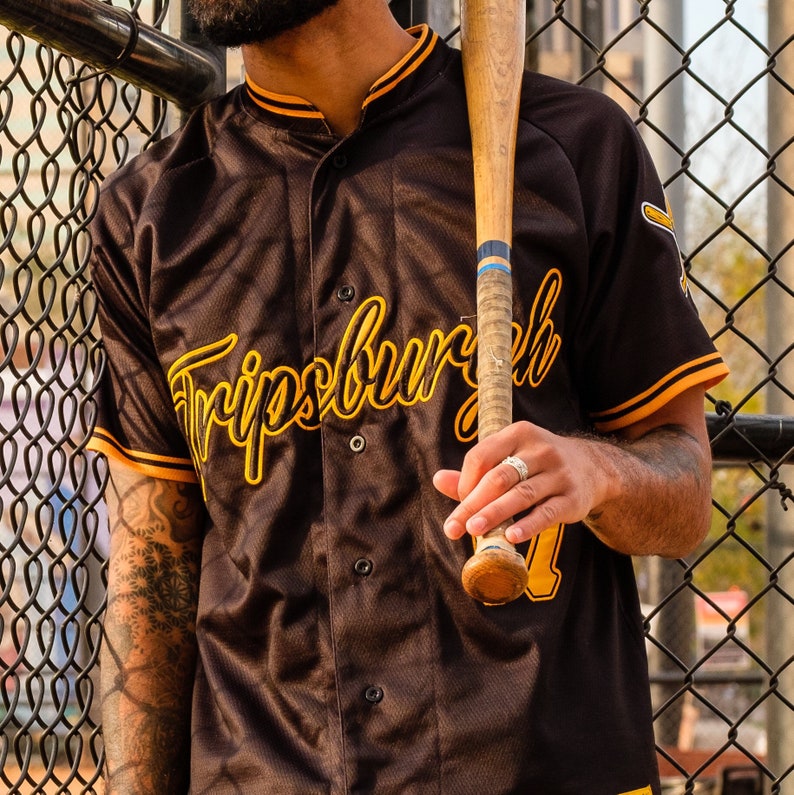 Quality Baseball Jersey, currently at $70.00 on Etsy.
9. Personalized coupons – YES!
Why not send him something exciting – like his very own coupon? This will surely stir some intimacy and requires a bit of commitment. Nevertheless, giving him the chance for these opportunities will surely be a good addition to your romantic life!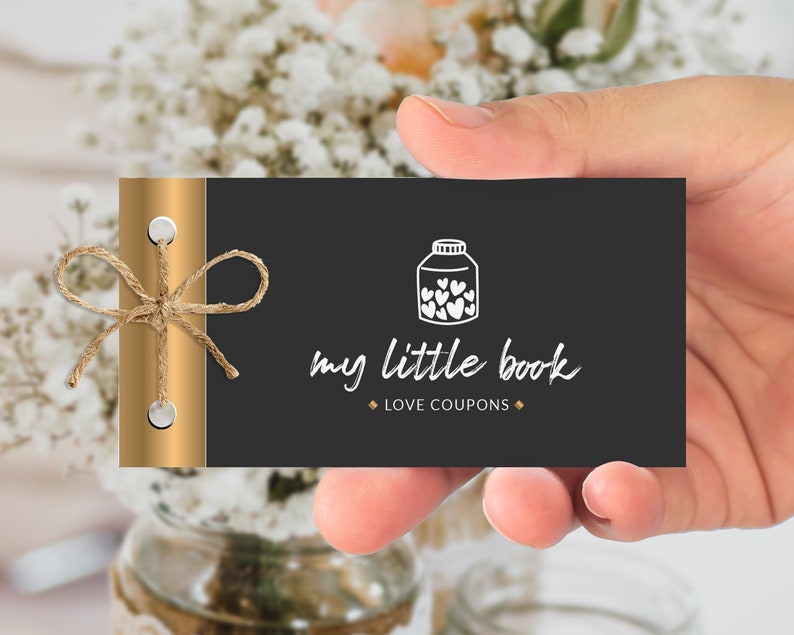 Editable Personalized Coupons (printable), at $7.50 on Etsy.
There you go. Enjoy your day. Happy Valentine's Day! 
You may also like: