INFJs are old souls who value thoughtful gifts rather than expensive ones. They appreciate people who think of them and gift them according to their personal preferences. However, when you give them something they don't like, they may get disappointed. So take note, gifts must be inclined with their interests. 
To help you further, check these 7 INFJ gift ideas that I gathered from INFJ themselves.
Disclosure: This post contains affiliate links. I may earn a small commission through qualifying purchases at no additional cost to you. Thanks!
7 Best INFJ Gift ideas
Again, for INFJs, the core of gift-giving is thoughtfulness. While this list will give you insights, you need to do your part of the research. You gotta know your INFJ's personal preferences. 
So here we go:
#1 Customized Exclusive Gifts
When giving gifts to INFJ, I believe what will impress them the most is an exclusive gift that matches their personality and interests, so custom gifts will be one of the best options.
Nowadays, the most popular personalized gifts include custom pins, custom challenge coins, patches, lanyards, keychains, etc. You can choose one of them according to their preferences.
Since the gifts are customized, their favorite elements can be added freely during the design process. The custom gifts will definitely bring them joy and happiness.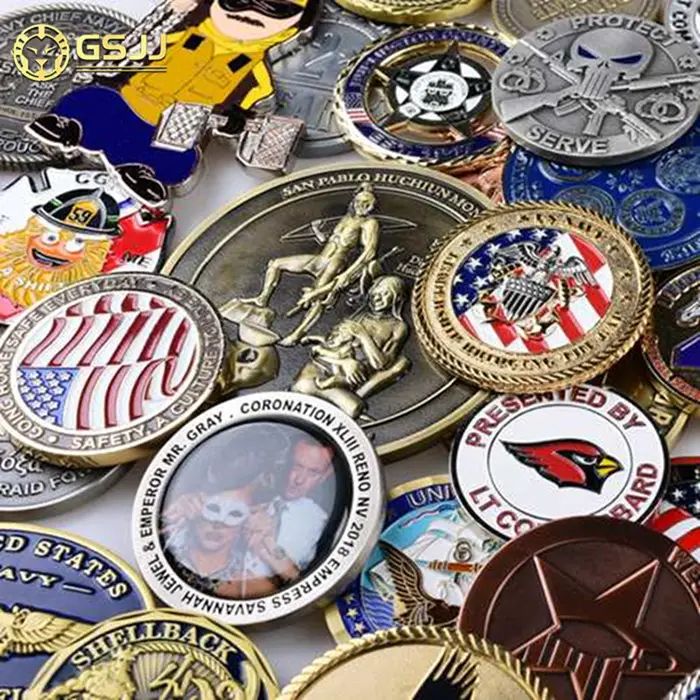 #2 Books
Many INFJs are easily engrossed in reading and writing. I vouch that majority of INFJs would have books on their wishlist. They have a strong liking for novels and it's up to you to know which genre your INFJ likes the most. 
Does he/she like romance? Fantasy novels? For additional suggestions, my close INFJ friend recommended a novel entitled, "Sophie's World" which she described as thought-provoking. I'm currently reading it right now!
Additional tip: Slide a note in the book. It can be a greeting, your anniversary date, or anything that's sentimental to both of you. That's a game-changer.
Book I recommend:
#3 Collectibles or Merchandise of their Interest
What does your INFJ like? List it down whether it's a movie, a character, a cartoon, or an author. Next, buy him/her merch from what he/she likes.
You can consider plushies of their favorite character:
#4 Something Music-related
Songs play a huge part for INFJs. Often, they correlate an idea in terms of the lyrics and the vibe which heightens their imaginations. Giving them a mixtape would probably be a very sentimental gift for them. You can also give them a Spotify subscription.
#5 Perfume
INFJs would always feel nostalgic for what they hear, see, or smell. Thus, the perfume is a great INFJ gift. Moreover, they would start to correlate such a scent to their memories with you.
#6 Something Vintage
INFJs love anything vintage or historic. You can give them classic books, a vintage pen, or a vintage journal notebook. I have an INFJ friend who brings vintage style into her fashion. Again, they love nostalgic and sentimental things.
See on Amazon 
#7 Something Crafty, Handmade, or Homemade
INFJs love everything homemade because they cherish the effort it took the giver. You can give them something crafty like scrapbooks, keychains, etc. Aside from things, you can give them food like homemade cakes for their birthdays.
See on Amazon
#Bonus Idea: Experience
You can book them for travel or dinner at a fine restaurant. If you can afford it, unusual experiences such as hot air balloon rides, diving, or museums will work, too.
Do INFJs like Gifts?
To be honest, most INFJs prefer giving rather than receiving gifts. Nonetheless, thoughtful gifts will surely make an INFJ happy. On the downside, if you don't pay attention to an INFJ's interest, you may as well not give them anything at all. For them, it's always the thought that counts.
Hope these INFJ Gift Ideas helped!
You may also like: