Who said being alone is lonely? No, it isn't! For us introverts, alone time means peace and soaking ourselves with self-reflection, imagination, and creativity.
Whether you're single or not, solo dates are a great idea to cultivate self-love. We learn to enjoy the moment, be more independent, and grateful for every little thing around us!
What is a solo date?
A solo date means spending time with yourself, prioritizing your happiness, and doing activities that uplift your spirit. It may mean spoiling yourself for a day, eating your cravings, and shopping all the way, guilt-free.
Single or not, you will surely enjoy self-dating from time to time!
20 Solo Date Ideas for Introverts
To have a delectable solo date, here are 20 amazing solo date ideas for introverts. Whether you are at home or want to go on an adventure outdoors, these ideas are for you!
1. Visit a spa, hot springs, or get makeovers
Have an appointment with your trusted salon for a complete makeover. 
Get a haircut, put on some nail polish, enter a sauna, or have a full-body massage. Hot springs? Why not! It's never wrong to take care of yourself and invest in your wellness.
If you're not used to these, then this is the perfect time to try new things. What I love about solo dates is pampering yourself at your very own pace without anyone telling you when and where to go. Just explore and see for yourself.
2. A warm bath with aromatherapy
Before you go on a movie night, how about soaking in a warm aromatic bath, with flower petals, and all? It will relax your mind and relieve stress. Scented candles like this one have essential oils needed for calming aromatherapy.
3. Have a bite (or a box) of your favorite food!
Doughnuts? Pizza? Ice cream? Be unapologetic and treat yourself with your favorite pleasures! This is your day and let no one spoil you today but you!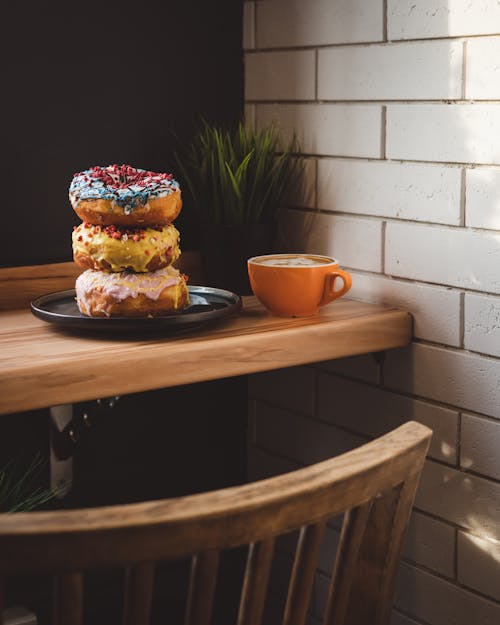 4. Do-it-yourself photoshoot
Here's a solo date idea at home: a photoshoot! Even if you're not someone who's drawn to selfies (like me), the fun of posing and trying out angles for a satisfying creative shot is definitely worth it.
Dress up. Buy new clothes and try new styles. Wear the accessories you don't usually put on. You can use some props, too.
Find a nice space at your home, play with the lighting, and do some poses that you don't usually do. It's not a selfie, it's a creative shot, so make it instaworthy!
5. Netflix binge-watch with special platters
Yeah, we do binge-watching every now and then with Netflix. But how do you make it extra special? 
Here's how: Dim the lights and set all your cravings on your table. Do you like popcorn, donuts, and soda? Then include all that.
But to make it extra special, add glamour on your movie night with some steak nachos, cheesecake, or even an awesome cheese platter. Add fruits, too! 
Put in all your cravings because this introvert self-date idea is guilt-free!
6. Redecorate your room
Quiet time + creativity… That's how I see it when redecorating my room. See ahead of time which areas of your home you wanted to decorate. 
Repaint. Rearrange your furniture. Put up LED or fairy lights. Make collages for wall decorations! Adding greenery into your home makes it more relaxing, too.
If you're interested in making your home cozier, here are 9 more ways to make your room calming and peaceful!
7. Visit your favorite café
Spend your day in your favorite café spot. Whether it's an indoor garden, vintage, boho-chic type, or a book café, there will surely be one that suits your tastes. 
It would also be an adventure to try unusual ones like cultural ones or cat cafés!
8. Grab your instruments and learn a new song (and record it!)
Are you inclined to music but haven't got the time to practice? Then for your solo date, it's time to shake the rust off! 
Grab the guitars, your piano, or drums. Learn a whole new song and have it recorded for your enjoyment. There's nothing more fulfilling than seeing yourself be lost with the pleasure of music.
Why do I suggest recording it? Well, it's a memory worth keeping, isn't it? Recording a whole song gives me a sense of accomplishment, so you can try that, too.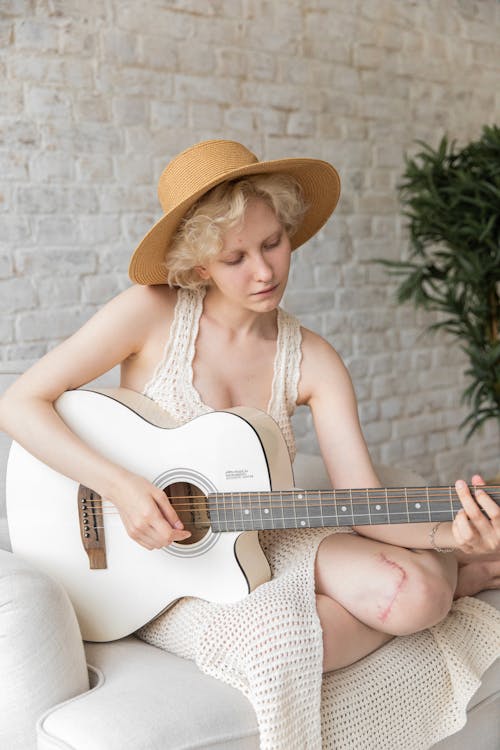 9. Add a 10-20 minute workout to your plans
Start your day right with a workout. You don't need to do a full-blown body workout, especially if you're not used to it. But shedding some sweat for 10-20 minutes will keep you energized throughout your day!
10. Undisturbed book time
Make a cup of coffee, prepare the sweets, close the doors. Turn off all your devices. And now, yes! It's time to completely detach from the world and wander around your vast imagination as you read an awesome fiction book.
11. Hike and reach the peak
Hiking is a great way to reconnect with nature. Reaching the peak, being engulfed with clouds, and seeing breathtaking scenery… it will surely be a memorable adventure.
12. Sunset watch
What to do on a solo date? Sunset watch!
Every day the sun sets, but it's not every day that you get to admire it. So on your solo date, do a sunset watch and ponder how awesome and well-put nature has been.
Every time I do this, it's such a gratifying experience.
13. Go shopping, guilt-free
What are dates if you don't even treat yourself? Be unapologetic. Explore through the shelves of a bookstore, buy new dresses and shirts. Try on clothes, buy new shoes. Enter random stores. Stay at your favorite coffee shops. Now, this is what you call "treating yourself, guilt-free!"
14. Turn off your phones for a day
There's a lot to do, if you turn your gadgets off, that is. Let's go back in time when no phones are around. But make sure you have your day planned so you won't run out of activities to do! You can:
Read a book

Walk around a park (or sit and watch people)

A trip to the town's most picturesque spot

Paint on canvas

Spend time with your dog

Work on crafts and other passion hobbies

Update your scrapbook

Go fishing

Sort clothes you can donate

Visit the library
15. Write on your bullet journal
Have you updated your journal, yet? Maybe it's time to find awesome printable designs and stickers for your bullet journals. I'm always mesmerized by how long it takes me to design my journal. Time flies fast when you're in creative mode.
16. Go to book stores
I can spend half my day exploring the bookstore. And I must tell you, it's a day well-spent! I prefer going to thrift bookstores since I'm all up for the hunt, all for a cheap price. It'll leave you satisfied when you get home, for sure!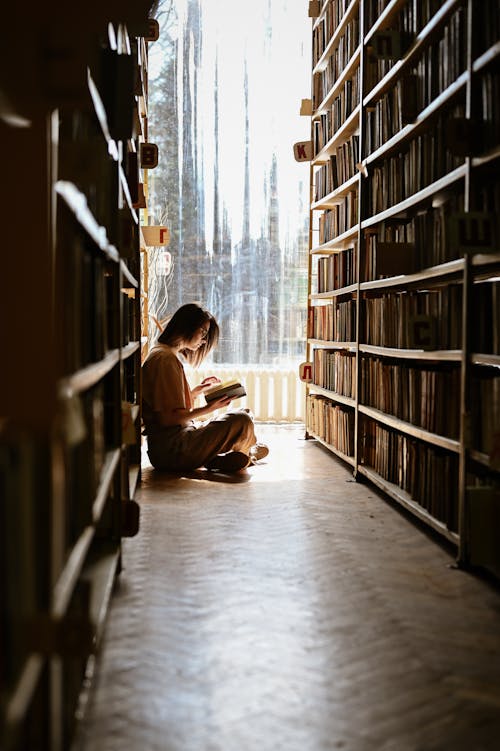 17. Try to cook or bake a new recipe.
Is there any complex dish you've been eyeing for a while? If there is, then try to recreate the dish and experiment with how things will go. The more complex the recipe is, the more you pay attention to it, right? Now, find the newest addition to your recipe list.
18. Bike ride to a good view
It's time to turn and grind those muscles. Bring out your cycling gear and visit a long-distance landmark. Choose routes that are close to nature. If you're not used to cycling, then try to venture to nearby landmarks.
Have a few stops to cherish the great view. Reaching a destination through cycling is way more fulfilling than reaching it with a car.
19. Go to a pond or riverside and read a book (or snooze off)
Know any uncrowded place around your area with a soothing view? May it be a pond, a park, or a riverside, visit them and have a small picnic with yourself. Compose a song and get inspiration, read a book, or just snooze off, because why not?
20. Glamping
Are you ready for a next-level solo date with nature? Glamping is such an ideal way to do it.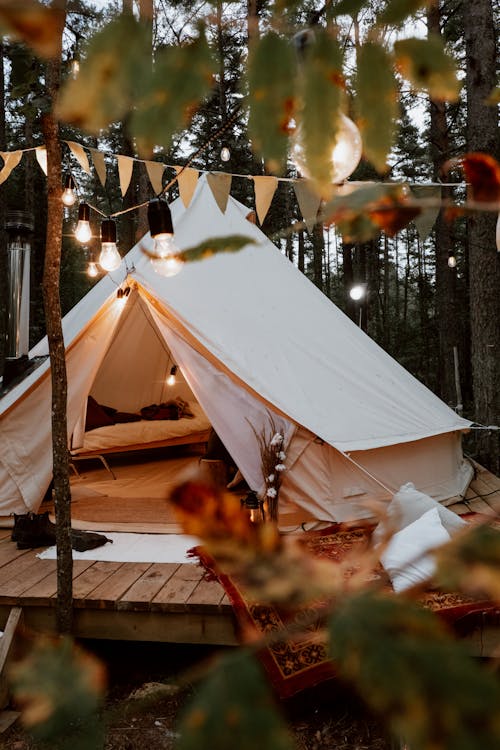 Glamorous camping covers all your needs – from pre-ordered wine and cheese platters to campfires and bathroom amenities. You can stay overnight with nature, lie under the beautiful night sky, or stay in the comforts of luxurious bell tents. 
A must-try for introverts!
Solo dates are never boring if you know how to appreciate yourself and the little things around you. The reason I love being an introvert is having fun without co-depending my happiness with anyone. Isn't that awesome?
That's it. Have fun! 🙂
-M. Mathias
You may also like: