Many writers have earned hundreds to thousands of bucks through online writing. While many writers earn from writing projects, it's also most possible to earn astounding money from passive income streams.
Let's take the story of Ariana Huffington, the founder of HuffPost. She started a commentary blog site — yes, a blog — and paved her way to building her own empire.
Her blogging career turned business earns an estimated revenue of $500 million dollars in 2020 alone.
How about you? Are you ready to make your own streams, too?
Disclosure: This post contains affiliate links. I may earn a small commission when you purchase through these links. No worries, it serves at no additional cost to you. Thanks!
What is Passive Income?
First, we need to differentiate between active and passive income.
Active income is the money you get in exchange for a service, a job, a product. You get an active income as you work. It's hard-earned. Unfortunately, when you stop working, the income also stops coming. That's how active income works.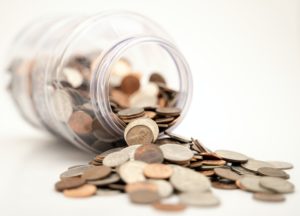 On the other hand, passive income is money generated even without your hands-on, 24/7 presence. It may be an investment or a business you built that generates money on its own.
To have a lighter and less stressful life, I recommend building your passive income streams as soon as possible.
It's difficult to live a life where you need to work every day, all your life.
How does generating money while sleeping sound like? 
Why Writing is Great for Generating Passive Income
Unlike other professions, being a writer doesn't require a degree to start. Whether you're a college student, a mom, or currently unemployed, as long as you have a skill with words, then you have what it takes. 
The minimum requirements to be a writer include basic writing knowledge, patience, and constant practice to improve. 
Fortunately, the Internet is every writer's platform. Writers create content once but people read it anytime and anywhere, multiple times. They take advantage of the Internet to disseminate their knowledge across the world.
How to do passive income for writers?
Now, let's proceed with how writers earn passive income. What materials or content do they create to earn passively?
1. Write self-published books or e-books
To earn passively, write books that people would buy (obviously). Readers must take an interest in whatever you write. You won't earn any if nobody reads your work. So how do you write a book that actually sells?
What should you write about? 
There are a lot of aspects to it, but the bottom line… the most profitable books are those that people need — topics people search about.
Writing a book is no easy-peasy. If your goal is to earn, you don't just write down your thoughts and publish them. Write organized topics that answer people's questions.
Before landing on this post, what were you searching about? What's the question in your head?
Whether it's about blogging, gardening, relationships, gadgets, or arts — people always have a question running through their heads. You will never run out of topics for your e-books.
Next, to make sure you write quality content, write a niche you're knowledgeable about. Start from what you know. Then, you will know more along the process.
Writers and authors self-publish their books on Kindle Direct Publishing on Amazon. Once you publish your work for sale, the post stays there.
Regardless of how long it has been posted — a year or two — you still earn whenever a buyer pays up.
2. Create a blog
Blogging is one profitable way for writers to earn. Long ago, blogging serves as a personal diary — writing about your day, what happened during holidays, and such.
Decades later, blogging reached great heights and evolved into a competitive market. As of today, to engage readers, you must write valuable information like how-tos and informative articles.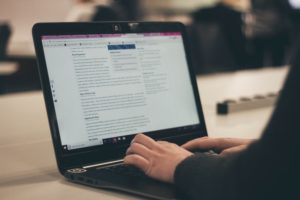 This evolution gave birth to blog monetization and has been competitive ever since.
How to start a blog
If you're new to blogging and unsure how to start, sign up on a free blogging platform such as WordPress.com or Blogger. Despite free service, you can still monetize your blog through these platforms.
On the downside, your options here are limited. Technically, WordPress.com and Blogger still own the pages. If they choose to take down your blogs, then you don't have control over it.
The more preferred choice for serious bloggers is the website called WordPress.org.
Don't get confused.
WordPress.com is a free platform.
WordPress.org is a bridge for self-hosting your blogs. Yes, it is not free. But here, you can access numerous themes and plugins that add functionality to your pages. You decide how you monetize your website. And most of all, you own it.
Before you start, you need a domain name and web hosting. I got my domain name "mathiasway.com" and web-hosting service at Dreamhost.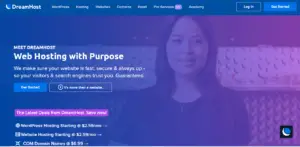 Another great web hosting is Bluehost. It's currently the leading web hosting today.
How do you earn through blogging?
There are two common ways to earn through blogging:
1. Advertisements
Once your blog reaches enough continuous traffic, you become eligible to put ads on your website. Google Adsense is the most common advertising platform today. Before you get approved, you have to qualify with their Google AdSense eligibility requirements and policies.
In Google Adsense, you earn when someone clicks on the advertisement placed on your website.
However, if you want higher ad revenue, I highly recommend Ezoic for new bloggers. You can apply to their Access Now Program with a minimum of zero traffic!
2. Affiliate marketing
Have you ever promoted a product to a friend or family? You were satisfied with a product and recommended it to them saying, "I really liked it, it works for me!" Believing what you said, your friends bought the product, too.
Affiliate marketing works the same. Writers earn from affiliate links through product reviews and blogs. Affiliate companies provide you a unique link to use on your blog.
When a reader clicks it and buys the product, then you earn a commission from it.
How do you start with affiliate marketing?
It's most effective if you have a blog to promote your chosen product. If you don't own a blog yet, your social media accounts will do.
You can partner with Affiliate networks such as Amazon and ShareASale. Check their websites to learn more about their terms and conditions.
It's a legit passive income, a good one to be honest since you earn a commission from every buyer who clicks the link and buys the product.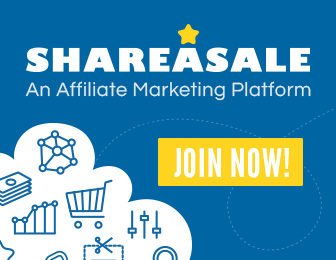 3. Write a blog with Revenue shares
Okay, so you're still cautious about starting your own blog. Maybe you have problems driving traffic, or you still can't afford a web-hosting. Don't worry, there are other options for a writer to earn passive income.
Write great content and publish them on the following platforms:
Medium
I remember how my eyes sparkled as I discovered Medium. Here, your blogs or "stories" are exclusive to Medium subscribers. Writers get paid every time a paying member reads their content.
To join, create an account and sign up on their Medium Partner Program so your every post is behind their paywall.
Many writers had their successes on Medium. I've seen writers earn more than $1000 every month. It's a great passive income especially if you write quality content.
Reminder: Medium pays through Stripe in selected countries only. Check here to see if your country supports Stripe.
HubPages
HubPages is a free-to-join writing platform. You can write quality content about any topic and publish it behind their Earnings Program.
Aside from the earnings through visits, HubPages allows you to put advertisements via Google Adsense. You also earn income whenever someone clicks your advertisements.
4. Create Online Courses
Another way to earn passively is to create your own online course. It may be a written course or a series of videos where you teach the students valuable lessons or strategies.
Use your social media accounts or your own website to promote your online course. You must gain the trust of your readers.
Once you build your presence and create an audience, people will buy your online courses in the hope to learn from you.
And voila! It's another form of passive income you shouldn't overlook.
Tips on making Passive income Streams
Follow these tips as you start creating passive income streams:
1. You must learn SEO.
To be a profitable writer in the digital age, you must learn about SEO. Search Engine Optimization means using Google's or other search engine's algorithm to your advantage.
It helps rank your blogs on the first page of the Search Engine. One basic way to utilize SEO is using the most searched keywords.
For example, you write about "freelancing for students". To use keywords for SEO, imagine (as the searcher) what you would type on the search bar. You would probably type:
"freelance job for students"
"online freelance jobs"
Then use these keywords (or phrases) in your posts to rank higher on Google. 
A better way to search for keywords is by using a keyword tool. I use keyword.io, a free long-tail keyword finder. Here, you must search for your focus word (or phrase, much better) and then check the result. Take note of all the long-tail keywords on the results that you want to use and include them in your next post.
2. Use grammar and spelling-checker tools
I use Grammarly and Hemingway to polish my work. They are free (with premium plans, too) and drastically increase the quality of your piece.
I, myself, often overlook misspelled words and grammar. These tools are saviors so let's take advantage of them while they offer free service to writers.
 
3. Remember, you're not just a writer, you're an entrepreneur
Earning passive income doesn't happen overnight. The earliest time frame before your hard work pays off is probably 6 months (or more). So shrug off your desire for instant gratification.
Passive income is a gradual process. To earn passive income through writing, patience and consistency should be your prioritized trait.
4. Read and research.
Grow your skill. If you're a beginner, then it's best to read, watch, and research the important techniques about writing.
I started writing when I was 7. However, I only learned about blogging and a lot about writing when I was 22.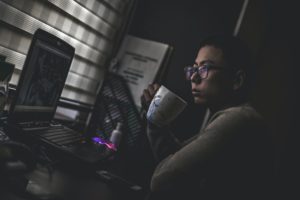 I was ignorant of the opportunities because I didn't research enough. I was conceited to believe in my talent alone, not knowing that my plans were already a proven formula for failure.
So, research and get much learning from the people who have already done it. Don't listen to the opinions of people who didn't even step into the same field.
Conclusion
As long as there are readers, the demand for writers and reading materials will never run out.
As a writer, you either go out and seek writing projects or create a passive earning stream. One way or the other, you will earn in this profession.
Another reminder, all passive income streams take a while before they truly cover your major expenses. Nonetheless, it means the best time to start creating a passive income stream is now.
Start today and enjoy the flowing streams months to years later.
God bless you on your writing journey!
My Blogging Recommendations to Help Grow your Blog!
Grammarly – Detects misspelled words and grammatical errors. Moreover, it gives your piece an overall performance score based on correctness, clarity, engagement, and the delivery of your blog!
Ezoic – Aside from ad monetization, Ezoic also offers SEO, Analytics, and Site Speed tools. With Ezoic, my ad revenue increased 12x more than Google Adsense. Thankfully, they now offer an Access Now Program that accepts new bloggers with a minimum of zero – again – zero traffic!
You may also like: