So you decided to start a blog and earn from writing. And as you become more serious, you get confused about which platform to use. Should I blog on my own website or on Medium?
Is blogging on Medium worth it? Would self-hosting blogs better?
Disclosure: This post contains affiliate links. I may earn a small commission when you purchase through these links at no additional cost to you. Thanks!
What is Medium?
First thing's first, what is Medium?
 Medium  is a blogging platform where writers share unique perspectives to the world. Here, you can write multitudes of topics such as self-improvement, politics, even your wildest fantasies.
Medium aims to entice the readers with a new set of ideas. It stands out with a neat and ad-free interface — away from any distractions to readers. A writer's haven, indeed.
How does Medium earn money?
Readers pay $5 for a monthly subscription. With all the unique content I read here, I say it's worth every cent.
So how do you earn here as a writer?
To be honest, no one knows exactly how Medium's algorithm works. But there are a few key points.
Writers earn whenever a paying member reads their content. Medium distributes a partition of the $5 dollar subscription to writers depending on:
reader engagement (how long they read through your story)

and how many stories people read the whole month (of course, other writers need to get paid, too)
How do you get reader engagement in Medium?
The main strategy in Medium is to write quality and unique content. Medium curates quality stories and distributes them to Medium members for higher visibility. This can be in the form of e-mail or recommendations after every story.
What is Medium Partner Program?
Medium writers earn from stories behind a metered paywall. To start earning, join their Medium Partner Program and submit your bank account information. Medium pays their writers through a third-party payment service called Stripe.
However, limited countries support Stripe. To check if Stripe is available in your country, check their full list here.
How do I receive my payments in Medium?
Medium sends the earnings to your bank account through Stripe every 5th to 7th of the month. Payoneer works, too. There are no thresholds. If you earn a dollar for the whole month, Medium sends it straight to your account, taxed.
Is blogging on Medium free?
Joining the Medium Program Program is absolutely free. You don't have to be a paying subscriber to write on Medium. Publish as much quality content as you want and Medium pays you based on reader engagement.
However, based on my experience, it's an advantage to become a paying member, too. $5 is a small fee in exchange for the learnings from other Medium writers.
I learned more about writing, business, and many valuable concepts from experienced writers at Medium.
Nonetheless, you can still write and publish your stories regardless if you're a paying member or not.
Should you blog on a website or on Medium?
Here's the big question. I was in the same dilemma and I will share with you today what I learned from using both platforms.
Why you should join Medium
Honestly, Medium is a great blogging platform. I personally like it. You should write on Medium for the following reasons:
1. It's free and a good source of passive income.
I was broke when I started writing on Medium. I can't afford to buy a domain name and web-hosting so I settled with Medium.
With more than 10 articles I published on Medium (which took me 5 months to write 'cause I wasn't very active), I earned about $30. I'm not active anymore but since 4 out of those stories were curated and distributed, I somehow still earn coffee money every month. That's still passive income.
But imagine if you're serious about writing here on Medium. More quality contents mean more audience reach and earnings.
Related article: 4 Passive Income Streams for Writers
2. Clean interface and focuses on content quality
What I love about Medium is the clean interface. I'm not a designer — more of a minimalist, actually. But at Medium, a neat page looks authoritative. As a writer, your entire focus is directed to content creation and not on the page design.
3. Medium stories rank faster on Google.
Medium has authority as a blogging platform. Google ranks Medium stories and you get high chances of searchability.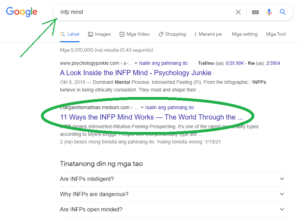 Above is a screenshot of how my Medium story ranked 2nd on Google search with the keywords "infp mind". I wrote this article in August 2020 and been ranking after 2 months.
Ranking on Google feels great, however, you won't get paid unless the readers are paying Medium members.
4. Minimum promotion is needed.
After publishing my stories, I promote one story a day through Facebook Groups. Sometimes, on Twitter, too. It helps, but the best promotion you will get is the curation and distribution from Medium itself.
The best strategy would still be writing quality content. The more informative and unique your stories are, the more they perform well on Medium.
That's why most fresh perspectives get the highest ranks. Other writers who try to ride the concept's success may not perform as well as the original ones.
5. If you write as a hobby
Truly, Medium is a great platform to unleash your creativity. Some Medium writers' reasons were to have someplace to vent out their ideas. For them, writing is a form of self-satisfaction and Medium is home for their own stories.
Why you shouldn't join Medium
Now, here are 3 cons why you shouldn't blog on Medium.
1. You don't own your pages.
Yep. You are the author, but Medium still owns your pages. If Medium finds your content against their policies, they can take it down anytime.
2. It's not friendly with advertisements and promotions.
Medium disqualifies the use of advertisements and any type of promotion as per their distribution policies. You can do it, however, it lessens your chance for curation and visibility to a wider Medium audience.
Many Medium publications even discourage the use of CTAs if you submit your works to them.
3. Limited audience reach
You may rank easily since Medium is an authority blogging platform. However, page views and engagements from external readers won't convert to any amount of cash unless they become a paying Medium member in the next 30 days.
What is self-hosted blogging?
Self-hosting your blog means paying for your own "space" on the Internet. It means having your own domain name — such as those ending in .com or .org — and a web hosting service.
To be honest, the major reason why I shifted from Medium to web hosting is the expenses. To get good engagement with the Medium community, I needed to become a paying Member.
That's $5 per month. On the other hand, I pay $6.95/month for my web-hosting service, DreamHost.
Good news, DreamHost offers a discount for as low as $2.59/month for the first 2 months. If you're interested, you can click here.
Now, let's see more reasons why I decided to have a self-hosted blog, and why you should, too.
Why you should self-host your blogs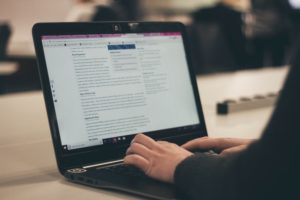 1. You control it.
You control the designs, the plugins, the themes — you name it. You decide whether you want a sidebar or not, what to put or not to put inside your website. It shows who you are or your brand's personality.
2. Write whatever you want with a higher audience reach
Medium has a limited audience. Not to mention, stories on popular niches can sometimes flop, too. Also, there are promotion limits.
For example, you can't promote a Medium story to your social media accounts because your followers aren't Medium members. It's a promotion in vain. You will gain reads but not earnings.
But with your own website, you have a greater reach to an audience around the world. Whoever reads your content can potentially provide earnings.
3. You can monetize your website the way you want it.
Whether you like to put advertisements via Google Adsense or become an affiliate marketer through your blogs, it's possible. You can add videos, place banners, or keep it a simple website. You name it.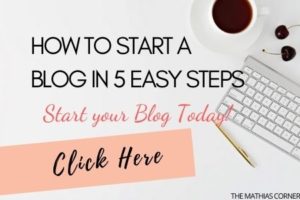 When to not self-host your blogs
Biased or not, but I find no disadvantages to self-hosting your blogs if you're capable of building one.
However, here's a list of when you shouldn't self-host your blogs:
1. If you can't afford to pay the expenses
It takes months to years before you see major results through blogging. If you want to start for free, you can opt for free blogging platforms like Medium, HubPages, or WordPress.com.
You can monetize them, but just like Medium, other platforms have rules and limitations.
2. If you don't have the channels to promote your blogs
Using keywords and SEO strategies is effective in the long run. However, you may need patience because it takes months before Google ranks your posts.
As you're beginning, use this time to build a social media following. Such platforms are helpful, too.
You can build your presence on Twitter and Pinterest. (Yup, consider Pinterest, it's a search engine platform itself).
It may be difficult to create a following, but everything has a beginning, right? Once you managed to build an audience, it deliberately helps with traffic growth. 
3. If you're not serious about blogging
If you want to blog just for expression, as a personal diary, or just blog whenever you feel like it, then use a free blogging platform. This way, you won't waste money on paying monthly or annual fees.
4. If you are impatient
Blogging is a source of passive income. Unlike a job, blog earnings don't come as soon as you exert the hard work. There's a waiting time.
Google acknowledges domain age. If you're new, it may take a minimum of 6 months before your blogs take off. Often, serious bloggers give themselves 2 years before getting results.
Final: Should you blog on your own website or on Medium?
Blogging on your website gives you more options for monetization and types of content. On a website, blog posts accumulate more traffic in the long run. Meanwhile, Medium stories may only receive traffic when curators distribute them.
However, it still depends on your current situation. Here's a little summary to help you decide.
Choose Medium if you:
can write quality content from a different perspective

can't afford a domain name and web hosting service

are willing to earn from content-writing alone

want instant results

write as a hobby
Choose web-hosting if you:
want to have full control of your website

aim for more earning opportunities such as adding advertisements, sponsorships and promoting your own products

can afford a domain name and web hosting service

can commit to long-term blogging

are patient enough to wait months to years before your blog takes off
Conclusion
Medium is a great platform to unleash a writer's creative juices. You earn while writing the topics you love.
If you're a worker, a student, or an unemployed searching for a side-hustle, Medium is a good way to do it. You will learn a lot from this platform. Not to mention, Medium has a great writing community.
On the other hand, if you want to be the captain of the ship, then choose to self-host your blogs. More opportunities await since you have overall control over the progress of your website.
Nevertheless, start writing today and God bless your blogging journey!
My Blogging Recommendations to Help Grow your Blog!
Grammarly – Detects misspelled words and grammatical errors. Moreover, it gives your piece an overall performance score based on correctness, clarity, engagement, and the delivery of your blog!
Ezoic – Aside from ad monetization, Ezoic also offers SEO, Analytics, and Site Speed tools. With Ezoic, my ad revenue increased 12x more than Google Adsense. Thankfully, they now offer an Access Now Program that accepts new bloggers with a minimum of zero – again – zero traffic!
You may also like: