Can I blog about my life? Will people be interested in me?
You can blog about your life and it can gain a readership. However, this requires knowledge and skill in turning your story from your perspective to more reader-focused information.
Now, you're interested to write a blog and thought, "what if I write blogs about my life"? It's understandable because ourselves is our easiest and most accessible resource.
That would be a good idea, actually. However, doubt arrives because this method follows trivial questions like "would people even read it"?
Disclosure: This post contains a few affiliate links. I may earn a small commission from qualifying purchases at no additional cost to you. Thanks!
What's a personal blog?
A personal blog focuses on one's life experiences, learned lessons, hobbies, and such. It's putting onto writing the current events in your life. Many people blog to journal their lives. There's no hard rule in a personal blog.
However, before starting a personal blog, you need specific objectives to determine your flow. 
What's your goal?
Now, before you jump into creating a personal blog, ask yourself first, what's your goal?
#1 For personal satisfaction (I write as a hobby)
#2 It serves as a diary (need to get things off my chest)
#3 To become an influencer
#4 Help others from my experiences
#5 Earn from blogs
If your objectives are similar to #1 and #2, then it requires no guidelines, no tweaking blogs for optimization, or promoting them whatsoever. You're solely doing it for fun. Just go and start it.
But if you're objectives are #3, #4, and, #5, then it requires a little bit of research.
It's important to identify your goal so in the future, it wouldn't be difficult to transition.
Moreover, instead of a personal blog, you're better off with what we call a lifestyle blog or a niche site.
Personal Blog vs Lifestyle Blog: What's the Difference?
While personal blogs are journal-like, lifestyle blogs are written and formatted for a good reader experience. It's reader-focused and aims to share valuable information.
Personal blogs are more of "me, me, me" blogs. A diary saying, "I did that. I went there. I felt that. I don't like it."
While in lifestyle blogs, the writer immerses himself/herself in the story in a way readers can relate to. Lifestyle blogs aim to deliver new information, new techniques, or a new perspective from the writer's life experience.
Here's an example:
Personal: My mom and I drink coffee every morning. It's our routine and we feel energized every time. It gives us a boost right before we go to work. We really love it!
The writing style above is more self-driven. It focuses on what you did, what you like, etc. Nonetheless, this style would only work if you're a celebrity and people are interested in you beforehand. As for the reader-focused blogs, here's another example:
Reader-focused: My mom and I drink coffee every morning. It's effectively energizing! Coffee contains caffeine that stimulates alertness and awareness. I suggest that you drink a cup or two every day, too.
Here, you can see that reader-focused blogs teach, motivate, or suggest new ideas instead of only focusing on one's self. It's less of "me" and more focused on how to help the reader.
Topics to Write About in a Lifestyle Blog
While many lifestyle blogs talk about health and wellness, it doesn't mean you can't blaze your own trail. Here are a few topics to help you with which topics to write about:
1. Your hobbies
Do you knit? Play basketball? Love cooking?
Any of your hobbies can become a good footing to start a blog. I know for some, it isn't easy to decide. For some, it's like, "I don't even have a hobby!" The exact same thing happened to me, and it took me some time to recall what I really loved doing. To help you decide, here are a few questions to ask yourself:
What are you always contemplating about? Is it your child, your dreams, work, TV shows, chores, the favorite band?
What were you always searching on Google the most? How to bake muffins, how much is a vacuum cleaner, do blogs earn?
What makes you feel alive? Helping people, reading books, writing, talking to people, traveling?
Bill Gates quotes, "The thing you do obsessively between age 13 and 18, that's the thing you have the most chance of being world-class at."
So, what's yours? Your blogs don't have to be college-level topics. It can be whatever you're interested in.
2. Relationships
Love, dating, and relationships are evergreen topics. Write a blog about your relationships, your exes, and friendships. People will keep on searching and searching about it, no matter what generation. You may even a commentary on other people's relationships. It's a wide niche and you will find thousands of angles to look at it.
3. Work experiences
Your day-to-day job becomes colorful when you make a story out of it – when you discuss a lesson from your experience. Every interaction inside the office, or with your boss is worth the write. Craft relatable and helpful blogs for employees or self-employed ones. The working class is a huge audience with millions of queries you can write about.
4. How-to blogs
Are you crafty? Do you love trying new things? Are you knowledgeable in a certain skill? Then teach it to people! It's can be as easy as "how to start a car for beginners" or "how to plant in pots".
5. Events and Travels
Many people love adventures. Writing a review, a guide, or do's and don'ts will be of great help to travelers, adventurers, or people who just crave a vacation. People often search for topics such as "what to bring in a camping" or "what to do when in France". Then, you just have to write about it.
How to Write a Personal Blog that Gets Reads
If you want to gain an audience, you must drop the "all about me" guise and allow your readers to experience your story as if they are there. Here are a few tips on how to blog about your life:
1. Focus on the reader rather than yourself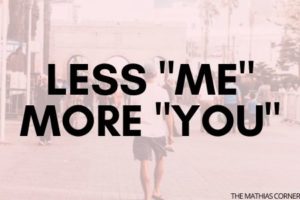 Focus more on how your blog impacts the reader. I've read personal blogs on different platforms. They become viral stories and I see one thing in common. It's that, when they write a story, it's as if I was there. I pick up a lot of wise words from other people's experiences. It drives me to change my ways and slowly believe the writer's suggestions. Their stories become "our" lesson.
Aim not to share your story, but to help people solve their problems. Sometimes we write our personal stories for the sake of writing them, even when it doesn't add any information. It's gut-wrenching to delete those blocks of texts you poured your heart into. But if it doesn't support the thought, it's our duty to let them go.
2. Create searchable content
We're tempted to write about topics we're interested in. But honestly, such blogs will only be found if the reader searches them. If no one searches a topic you write about, no one will see it.
A blog entitled, "My Summer Vacation" may find it difficult to garner reads. Although you packed your blog with a new discovery that can impact the world, if it isn't searchable content, then it's less likely to appear on the rankings.
Changing your title from "My Summer Vacation" to  "5 Exciting Summer Activities to Do during the Pandemic" may increase your chances for a better Google ranking.
Think about what the readers are searching for. Many bloggers are devoted to Search Engine Optimization strategies. To gain visibility among readers, you must get a hold of it, too.
3. Add authentic images
Since you're running a lifestyle blog, you may want to add authentic pictures of you walking the talk. If you write about fixing cars, then provide pictures of you fixing cars.
It doesn't have to be an expertly taken photo, but it at least must make your blog feel authentic – that you are a real person behind these blog posts.
But if in any case that you can't take your own pictures, don't worry. You can get free stock photos on websites such as:
Avoid getting images from Google search. Those pictures aren't always free to use and might lead us to receive copyright strikes.
4. Publish regularly
Be a blogger who always shows up and not one who publishes once in a blue moon. It's funny that many new bloggers write once or twice a month and expect high returns. That just doesn't happen.
Publish as many quality blogs as you can. For solo bloggers, 2-3 blogs per week would be a good number. If you can write more than that, the better!
5. Write nutritious, quality blogs
Write plump, informative blogs. Sometimes, in the desire of publishing a bulk, many bloggers forget that readers seek quality over quantity. Don't make it a habit to publish when you know a blog is half-cooked. Blogging is an art and as much as possible, don't rush it. The longer you pursue this art, you will get better at it over time. 
Informative blogs overpower incomprehensible ones, so write quality blog posts even if it takes you a longer time.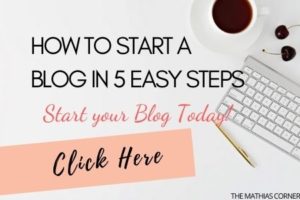 Can a personal blog make money?
A personal or lifestyle blog can make money through advertisements, affiliate marketing, and sponsorships. Once you have built a strong following, you can also start publishing and selling your own books or e-books.
However, the problem with many bloggers is that, they don't stay. They give up easily and never saw what success in blogging looks like.
They usually stop 3 to 5 months later because they haven't seen results – not knowing that Google actually won't rank new blogs. And it's normal. It takes around 6 months or more before Google recommends and ranks your blogs to readers.
So to earn money from personal blogs, you:
Must not stop publishing

Must learn about SEO

Must know blog monetization options

Must learn effective ways to promote your blogs
Related post: 4 Most Profitable Passive Income Streams for Writers
Where to start blogging: Platforms for blogging
You can always find a platform to give a home for your blogs. You can check the following:
1. Free-blogging Platforms
If you're doing this for fun, here is a list of writing platforms that you can use to send your blogs out there. They are absolutely free and easy to navigate. These platforms also allow monetization.
But on the downside, writing your content under these platforms means following certain guidelines. If the platform sees your blog as inappropriate with their policies, then it's not up to you if they decide to take it down.
2.

Web-hosting your blogs
On the other hand, if you:
have a greater vision for your blogs

want to turn it into a content business

want more authority
Then, I highly recommend getting your own domain name. Create your own website! I currently use Dreamhost, as a web host. But Bluehost is definitely a good option, too.
3. Revenue-share blogging platforms
If you want to earn from your blogs early on, then you can write your blogs for these platforms:
Medium – you get paid for every read from a Medium paying member.
HubPages – another blogging platform where you can apply your articles behind an Earnings Program.
You may also like: Blog on a Website or on Medium? Which is Better?
Conclusion
So, can you blog about your life? Definitely, yes.
Can you earn from it? Absolutely.
But I'm spilling some truths for the many bloggers out there to hear. Publishing a blog today doesn't mean an instant income tomorrow. Blogging isn't a day job. Treat it as a business that can become a highly profitable passive income in the future.
It takes hard work and skill to build a blog website. Moreover, it may take about 6 months (or even more) before you may see the first trickles of traffic to your blogs. So, be patient.
And since you're writing about your life, may the passion within you grow larger more than the desire for money.
God bless our blogging journey!
---
My Blogging Recommendations to Help Grow your Blog!
Grammarly – Detects misspelled words and grammatical errors. Moreover, it gives your piece an overall performance score based on correctness, clarity, engagement, and the delivery of your blog!
Bluehost – Bluehost has been the best web hosting as of today. Competitive prices, yet they commit to superb speed, and reliable servers.
Ezoic – Aside from ad monetization, Ezoic also offers SEO, Analytics, and Site Speed tools. With Ezoic, my ad revenue increased 12x more than Google Adsense. Thankfully, they now offer an Access Now Program that accepts new bloggers with a minimum of zero – again – zero traffic!
Was this helpful? If you'd like to support my work, you can buy me a coffee at Ko-fi! Thank you! 🙂
You may also like: