Becoming a freelancer was something I discovered through insistent searching on the web.  I started from scratch with no mentor to guide me. I must say, landing on my first freelance writing job wasn't really easy.
It took me a long while but the patience of randomly pitching to job boards eventually paid off. That one gig launched my freelance writing career.
Disclosure: This post contains affiliate links. I may earn a small commission when you purchase through these links at no additional cost to you. Thanks!
Why Freelance Writing?
My first intention when I started freelance writing was for extra allowance during my college years.
But after years of writing, I realized that writers do earn a serious amount of money here.
Moreover, it's a flexible way to earn. With the Internet, getting your stories out there become more convenient. Clients are easier to reach, too. 
An average of 70 million posts per month gets published on WordPress. As long as people read content, writers will always be in demand.
Freelancing may be tough for beginners.
We all started as beginners and we know it's always the toughest phase.
When you're a beginner, you have no connections, no experience, and little to no knowledge about the market.
Eventually, writing becomes easier as you take on different gigs and projects. To get you started, here are some ways you can land on a writing gig. 
How to get your first freelance writing job
1. Pitch to Job Boards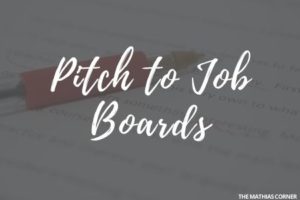 Now, you have to look for websites that offer writing jobs. You can check out jobs on Upwork and Onlinejobs.ph.
Create accounts and diligently pitch to job boards you want to commit to.
In most cases, clients look for full-time, part-time, or freelance writers to directly work for them or collaborate within a team.
You can get paid per hour or per project. This is a good kickstart for your freelancing career especially with a team that helps you grow as a writer.
2. Find a content agency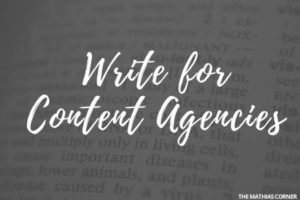 It's possible to submit your articles to content agencies such as Cosmopolitan.com and Buzzfeed.
Many content agencies accept submissions on dating, relationships, faith, life, education, and money-making. The list of content agencies goes on and you just have to follow their submission requirements.
Once approved, they pay writers a range of $50 to $300 (or more) for every article. Usually, they ask for 500 to 1500-word articles.
Furthermore, it's a good way to spread your name out there. These websites have thousands to millions of visitors each month.
If you pique the readers' interest with your writing, then it most possibly attracts potential clients, too.
Plus, getting your work featured on an authority website builds up a good portfolio. 
You may also like: 4 Passive Income Streams for Writers
3. Find gigs on social media
Companies and solopreneurs post writing jobs on Facebook, LinkedIn, Twitter, and other social media platforms.
They use social media because they receive responses and applications faster than the traditional hiring process.
I mostly search for writing jobs on Facebook groups and Twitter.
Freelancing groups on Facebook contain pools of clients and writers.
Writers get notified and clients receive numerous responses after they posted on a job. It really has become a fast-paced hiring platform.
Oftentimes, clients search for multiple writers, too, so it increases your chances of getting hired.
Their hiring methods vary. Solopreneurs sometimes send you a private message as an invitation. Then, you start right away. Others follow protocols like e-mailing CVs and filling up forms.
However, be aware of clients with red flags. Social media don't screen job posts' legitimacy, so it's at your discretion if a client becomes too unreasonable on his requests.
You also shouldn't miss Twitter.  It's a fast and convenient way to search for writing gigs. You can search and pitch for local or even international clients.
For more writing gigs, check these Twitter profiles. They post writing jobs and you can try pitching to them, too.
4. Try Cold Pitching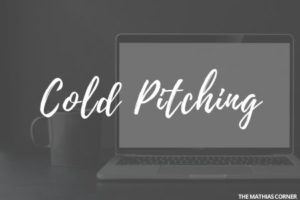 Cold Pitching is when you contact a company and propose how you can help them grow.
Many businesses now have their own website or social media pages. Now, your first step would be to send an amazing pitch to the right person.
Remember, not every company would respond to your proposal. Some may keep your records, but others won't due to some reasons like, well, they're currently not looking for a writer.
However, keep on trying. Some writers send pitches to 10 or more companies each day because certainly, more pitches equal more opportunities.
Keep on sending and you will eventually land on one.
5. Be vocal to your services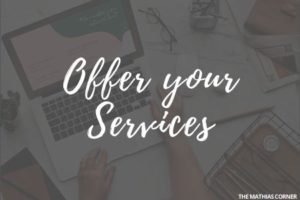 When I was beginning, I was shy to admit that I write articles because I'm from a country that somewhat undervalues writing as a profession.
But now, I understand the difference between letting everyone know VS telling it to the right community.
Instead of randomly announcing to everyone, you're advertisements and self-promotions must be targeted to the right audience.
Inform the right community that you're a writer for hire. For example, try posting your services on Facebook groups, forums, or create an account in freelancer directories.
You see, clients only come if they know you provide the service. You must get your name to the surface.
6. Ask your family, friends, and relatives
Technically, writing my schoolmates' narratives and papers were my first writing gigs.
They often ask for my help, but sometimes, I take the initiative to ask if they need my help. Fortunately, some friends hire me to do their projects and that means an extra allowance for me.
Also, letting your family and friends know about your services helps get recommendations for potential clients. 
7. Connect to other freelance writers
As I mentioned earlier, I became a freelance writer from scratch — no mentor, no freelancer friends.
To fill the gap, I joined writing communities and it contributed a lot. Whenever I need clarifications, I politely reach out to my fellow freelance writers for advice.
Fortunately, the writers I have talked to were welcoming and responsive.
They recommended good places find gigs. And if they have their hands full, they might as well recommend you to their clients.
8. Claim projects on Content mills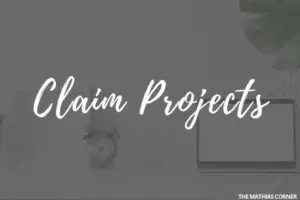 Content mills aren't the best place to start your freelancing career because they offer extremely low rates.
But I'll be honest, I started here. My first online writing gig was from a content mill and the rate back then was terrible — 5x less than the acceptable rate for Filipino writers.
But I have to say. it helped me a lot as a beginner when I had zero knowledge of content writing. It was fortunate that the editors were accommodating and offered tips to polish my work.
The experience was fruitful, but then again, I recommend finding other writing jobs after gaining some experience. Writers create artwork that deserves more appreciation and compensation.
9. Create your own Blog
Aside from searching for writing jobs, let's consider creating your own blog.
Blogging takes a while before it takes off, but a well-managed blog site proves to be a highly profitable passive income stream for writers.
But if you can't build a self-hosted blog at the moment, you can blog on revenue-sharing platforms such as Medium and HubPages. These platforms pay for the metered views on your article. 
Related post: Blog on a Website or on Medium: Which is Better?
Those are the 9 ways you can land a writing job.
Here's a little summary:
Pitching to Job Boards

Find a content agency

Find gigs on social media

Try Cold Pitching

Be vocal to your services

Ask your family, friends, and relatives

Connect to other freelance writers

Claim projects on Content mills

Create a Blog
If you're lucky, you can get the job at your first pitch and application. 
If not, just be patient and diligent in pitching. It's only difficult at first.  Promote your services. Submit to big content agencies. Claim projects.
You have to acquire knowledge on every piece you take. Writing becomes easier the more you exercise the skill.
Keep pitching, you will get there.

Have you tried one of these ways, already? How did it go? Comment down below to help beginner writers find their first gigs!
You may also like: