With millions of people searching for answers online, it could take eons before blogging could ever run dry. The search volume won't fade out easily. As a result, people are now leaning toward content creation. Many pursue blogging as their full-time job now.
Aside from the privilege to work in your pajamas, here are the best reasons why people decide to quit jobs to blog full-time.
Disclosure: This post contains affiliate links. We may earn a small commission when you purchase through these links at no additional cost to you. Thanks!
Why People Quit Job to Blog
It's an increasing source of passive income

Flexible time – getting out of the 9-5 cage

No nagging bosses and toxic workmates

No more hours of stressful traffic

More family time
The lifestyle you can build while blogging is ideal. However, like any other job, blogging is not for everyone. Many have tried. Some failed, while some succeeded. But what made the difference? Here are 13 signs why blogging may not work for you:
13 Signs that Blogging Isn't For You
Reading and watching successful blog stories make you want to give up everything for blogging. While real money may come out from this, you still need to consider its every facet.
You know, it's easy to start a blog. You can do it within 20 minutes. You get your domain name, a web hosting… then bam, you get yourself a blog website.
However, building an income-generating blog wouldn't come easy. Don't believe when bloggers say it's fast and easy. Frankly, it isn't. Feeding the new bloggers high expectations is the same reason they would walk away. 
If you think, "Oh, I should quit my job to start a blog!" after hearing the income you can earn from here, stop for a moment. Consider these signs on how to know if blogging is not right for you:
1. If you think this is an overnight success
Thousands of bloggers started with high hopes like you do. However, as obstacles come along the way, many bloggers lose heart and stop writing after a few months. The others give up after writing 2-3 blog posts. It's distressing to put in the effort but see no traffic, no income, and no responses. Crickets.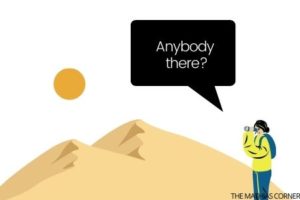 This is why it's important to set the right expectations for new bloggers. Blogging is a long-term process. It's all uphill in the first 6 months (or even a year). It's not a get-rich-quick scheme.
If you can't wait that long, then you must not leave your job over blogging, yet. 
2. If you think content creation is an easy process
Blogging is more than just journaling your life. Personal diaries don't gain much readership anymore. No one's curious about it unless you're a celebrity. What bloggers do to gain traffic is to write about topics people search about.
If you really want to earn money from a blog, then you must at least have the basic knowledge and skills that will draw readers:
Topic Analysis (What should I write about?)
Blog formatting (How do I present this to readers?)
Search Engine Optimization and Keyword Analysis (How will I rank this piece on Google?)
Informative Content (Will my reader benefit from this?)
Understandable Grammar (Is it easy to read?)
Like any other job, blogging requires some techniques and strategies, too. Competition is existent so having a dated knowledge about the process will give you a few steps ahead.
You may also like: How to Blog About Your Life that Gets Reads
3. You don't want to spend anything
Yes, you can start blogging on free platforms like Blogger and WordPress.com. However, it greatly limits your reach so I don't recommend them. Truth be told, when a searcher sees your subdomain name, for example:
 yourname.blogspot.com 

yourname.wordpress.com
most often than not, it sends an impression of an amateurish website.
Moreover, the greatest drawback of free blogging platforms is that they take down your content due to policy violations. It's an utter disappointment if this happens to you. You'd get nothing but frustration and demotivation.
Nothing good really comes free. So if you aim to make blogging a serious business, you should opt to spend some capital.
For starters, you can start a blog for as slow as $3.95 per month. With that amount, you can already have web hosting and a free domain name of your own, like www.yourname.com. These 2 are basically what you need to start as a solo blogger.
4. If you can't find time blogging
This is a major reason why bloggers fail –they basically don't have the time.
With all the perks, blogging is an awesome deal. Successful bloggers today earn a blinding amount. You think it's all amazing. Well, it is! But not until you need to put in the work.
While generating your first income is a long term-process, crafting content is as tedious, too. However, lending an hour or two every day is better than publishing once in a blue moon.
It takes a lot of motivation to write a blog post consistently. However, keep in mind that the work you put in will eventually pay off and blogging is a continuously accumulating profit.
The more you write, the more you earn.
5. You're impatient about the return of investment
It's an eyesore to see that no one visits your website for the first few months. When results come unparalleled with their efforts, it pushes new bloggers to quit.
However, what they didn't know is it's just normal. Blogging is the opposite of normal physical business. While companies start with jam-packed grand openings, blogs launch at the corners with absolutely zero interested readers. Zilch.
However, since blog posts are information that remains on the internet, it has higher tendency to do better over time.
A website with at least 20 blog posts may take 3 to 6 months before trickles of traffic come in. You must not stop publishing until you see this analytic take-off. Blogging requires time and patience.
But here's some good news for new bloggers. In February 2021, Ezoic, an ad provider like Google Adsense, launched its Access Now program where bloggers can apply with no minimum traffic required.
Moreover, it provides better ad revenue than Google Adsense. From my experience, my ad revenue multiplied by 12x which was waaaay better.
However, I'd recommend that you have at least 500 views per month before you apply. Ezoic works with an A.I., so it needs ample traffic to optimize the best ad placements for your website.
6. You're not willing to learn about the technical matters
Alongside blogging, the rest is pretty technical. You will face and experience:
SEO Analysis

A little to moderate coding knowledge

Google Algorithms

Analytics Analysis
When I was starting, setting up my blog was troublesome. I almost lost my 1-week setup because of 1 error. Anyway, the web-hosting technical support helped me through it.
Moreover, I had to consult Google and Youtube in everything I do. Fortunately, you will get better at it, you only need to have days of patience. Don't let this scare you off. There's a first time for everything.
7. You're not ready to crunch creative juices.
Content. Content. Content.
Creating a blog means you must publish new and fresh content. When you run out of topics you love to talk about, the time will come when you will have to write topics you're unfamiliar with.
To be successful in blogging, you must embrace the highs and lows – especially the burnouts. You will have plenty of them. Oftentimes, blogging may drift away from the "passion" category and become a "job".
So if you're not ready to grind some cells and put them into writing, then you better not carelessly leave your job over blogging.
8. You're inconsistent on publishing
Publishing 2-3 blog posts a week for 3-6 months would be ideal for new and solo bloggers. If you can't commit to such an amount, then you may delay the progress of your blog.
It's funny how many new bloggers post twice a month and expect high returns. Unfortunately in blogging, your income doesn't equate to the efforts you put in. It's a gradual and long-term process. However, it's highly passive and accumulating.
The more you publish, the faster you earn. If you can't produce consistently, then blogging may not be a good choice to substitute for your full-time job.
9. Can't work with self-discipline
While it's easy to start and be ambitious with your blog, it's quite hard to set it to real action.
Many successful writers built a schedule around their most productive hours. Some wake up at 5 AM and start typing until they've hit publish.
I admit I'm easily distracted. Sometimes, it takes me 3 days to publish a post – which I don't recommend. But on good days, it'll take me 3-6 hours.
Self-discipline is more difficult when you have no boss to nudge work on you. In blogging, it's all you.
10. You're half-hearted about it
If you're doubtful about it, you can try blogging for 3 months. Fortunately, some web-hosting offer a 30-day trial and it's a good way to see if blogging really is your call.
Can you really create content? How did you feel after doing it for 3 months? Truth be told, blogging is not for everyone. But there's only one way to really know – you gotta try it.
11. You're not treating it as a business
"I'll write a blog later," you say. As if blogging, for you, is a hobby.
Blogging requires consistency and not a sudden burst of motivation. People who try to get out of the 9-5 job relentlessly find time to blog. If you want to quit job to blog, you must treat it as a serious side hustle until you're earning enough to actually leave your work.
12. Unwilling to accept changes
Google updates, algorithms, changing platforms, new rules, searcher habits…
Blogging is a progressing business and you have to cope with it. The inability to cope with the changes will leave you out of the competition.
As Google continues to improve user experience, bloggers will have to abide by it if they want to stay in the flow. If you can't dive into the ever-changing competition, then blogging may not be for you.
13. You choose to blog to escape your job
Is blogging a good idea to leave my job? Well, there's a lot of grey area in this idea. If you want to blog out of emergence, the result may not be as expected. Better yet, it's dangerous.
Don't start blogging just to escape your dreaded job. The results and earnings here are not immediate. The best option is to start blogging while working a full-time job.
Conclusion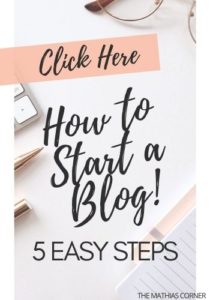 Blogging is a great source of passive income. There's no doubt. But while it has a lot of perks, not all bloggers stay to live it.
How to know if blogging is for you? It's when you focus more on the day-to-day goal instead of anticipating the end goal. Blogging doesn't necessarily end as a business. It progresses.
Above are the signs that say why blogging isn't for you. But if you fully understand that this career is a long, triumphing process, then your blog has no other way but to grow and earn you a decent income.
My Blogging Recommendations to Help Grow your Blog!
Grammarly – Detects misspelled words and grammatical errors. Moreover, it gives your piece an overall performance score based on correctness, clarity, engagement, and the delivery of your blog!
Bluehost – Bluehost has been the best web hosting as of today. Competitive prices, yet they commit to superb speed, and reliable servers.
Ezoic – Aside from ad monetization, Ezoic also offers SEO, Analytics, and Site Speed tools. With Ezoic, my ad revenue increased 23x more than Google Adsense. Thankfully, they now offer an Access Now Program that accepts new bloggers with a minimum of zero – again – zero traffic!
You may also like: